A Teacher's Mission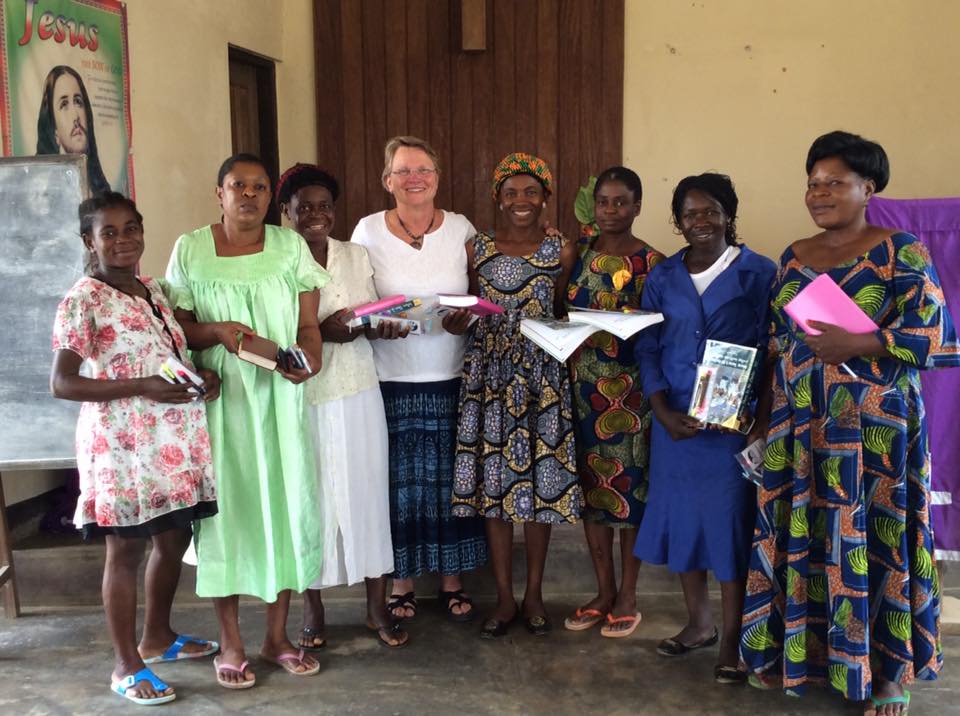 "We have different gifts, according to the grace given to each of us. If your gift is…teaching, then teach" (Romans 12:6-7)
The Lutheran Church of Cameroon in West Africa has 31 congregations served by only 8 pastors. No new pastors have graduated since 1999. In 2014, Missionary Dan Kroll arrived in the town of Kumba as the lone WELS missionary in the country. In the Fall of 2016, Missionary Kroll and one other Cameroonian Pastor began training a new class of 11 pre-seminary students. Their work is challenging for sure, but is greatly enhanced by WELS volunteers who come to Cameroon for short-term teaching trips. Could you be a future volunteer teacher? Read Missionary Kroll's post and find out more.
A single missionary family posted in an outlying town with no major industry or tourism is a challenging circumstance.  That was Missionary Dan Kroll and his wife Karen until October 2017, when Missionary Jeff and Stephanie Heitsch moved to the town of Bamenda, Cameroon (about four hours' drive from Kumba). Add to that the challenges of curriculum development and guidance of a sister synod, and one realizes quickly that even two teachers at Kumba are not enough to do the work.
Enter EAGER VOLUNTEERS!!  "…each according to his own ability." (Matthew 25:15)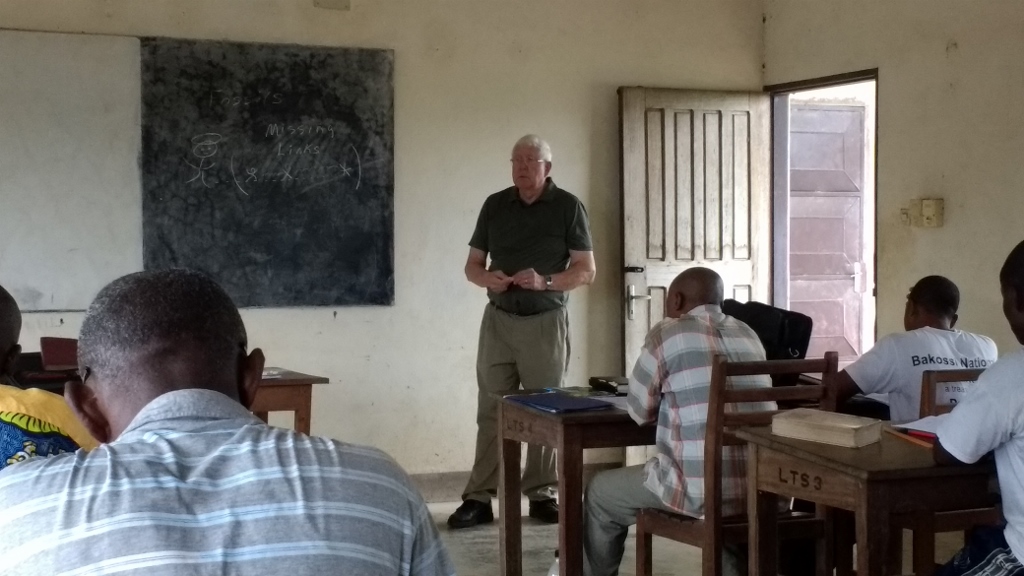 Our first volunteer teacher was Mr. Werner Lemke, a retired WELS teacher with African mission experience. Lemke taught at the Lutheran Bible Institute in Malawi from 1998-2006.  As we were starting our Bible Institute here in Cameroon, we asked Mr. Lemke to kick off our science program.  Since his wife Judy could not accompany him, Werner was only able to stay for three weeks.  The textbooks arrived late, so he had little opportunity to outline a full science curriculum for us. Perhaps we were a bit ambitious there! However, he introduced the Earth Sciences and helped our students understand that we study science to know the design of God's creation.  It was a blessing to have him here.
Our first experience with a guest teacher was so successful that we decided to pursue others.
After much prayer, the Spirit brought Mr. Harry Mears and his wife Johanna into our focus in the Spring of 2017. (read more at https://welsfriendsofafrica.com/cameroon-connection/) As retired LES teachers, the two of them could teach Biology and World History as well as English Grammar and Music, respectively. When Harry experienced a heart attack in June 2017, he used the trip to Cameroon as a reason to work hard in therapy – and it worked!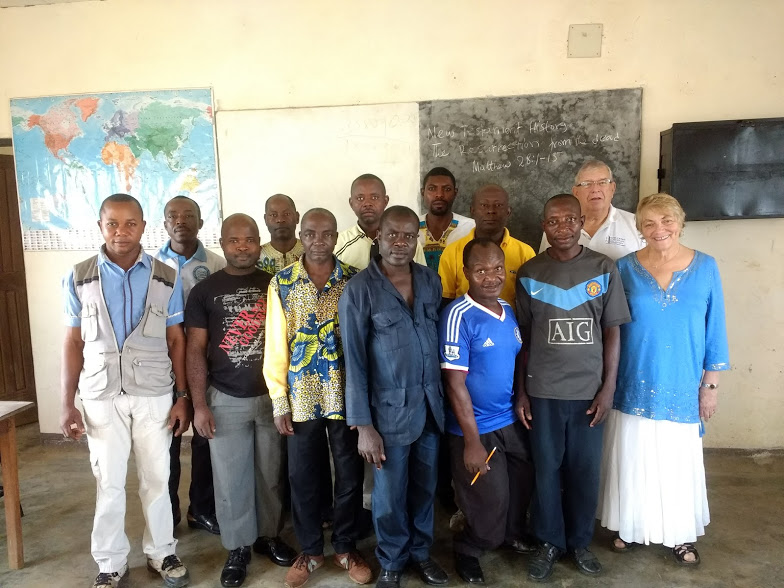 "Papa" Harry and "Mama" Johanna arrived on the 23rd of October and they formed great relationships in their teaching.  That also left missionary Kroll free to make a trip to Nigeria and to provide continuing education for pastors throughout the Lutheran Church of Cameroon.   An extra benefit of the Mears' presence was the opportunity for our Cameroonian men to see another example of Christian marriage at work, a great blessing indeed. Watch a video of the students sending off the Mears:
Three weeks after the Mears' departure, our biology follow-up arrived. Nurse Kathie Wendland came to teach Health class. Being experienced in a variety of cultural settings, Kathie has been able to help our people (including some "frank talk" with the wives for one of the weeks) understand the health challenges they face and the false treatments that are sometimes proposed.  She was a blessing to push our work forward.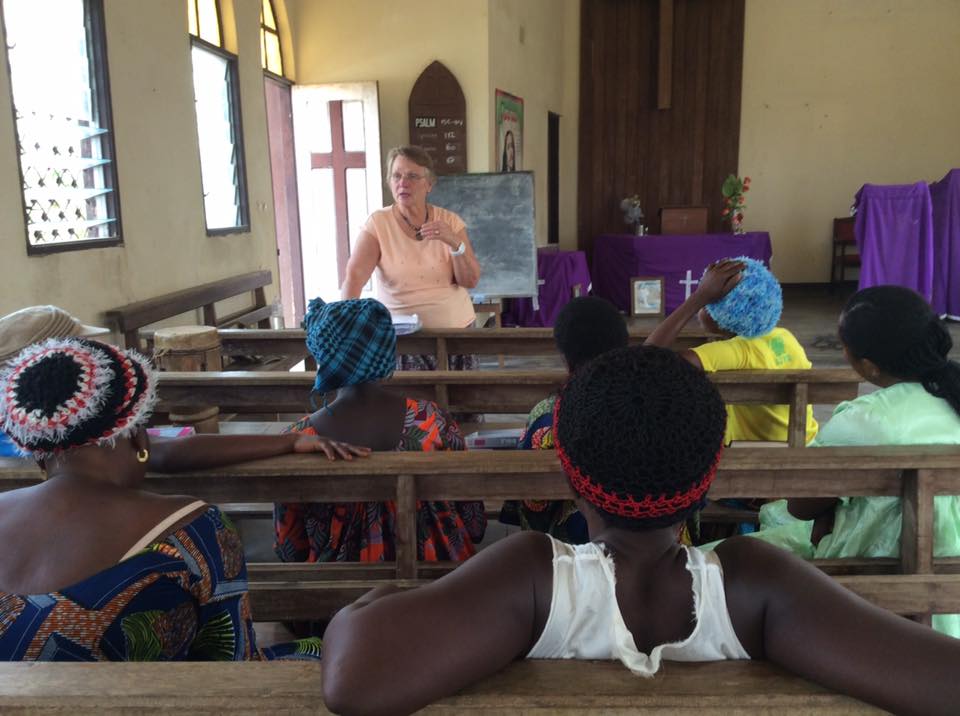 All of these volunteers have had a profound impact on our mission field in Cameroon. They have modeled authentic Christian life for our students. They have brought their expertise to the classroom in areas of study that we pastors do not have. They have helped people in the United States understand what their mission dollars are doing for peoples' needs now, and how they are helping them for eternity
We give thanks to our Administrative Committee as well as the Board for World Missions for making it possible for those volunteers to come to Cameroon. They are our partners in our gospel work here for the glory of God!  We invite you to also partner with us in this exciting ministry, as you support us with your prayers and your offerings. And if you have the gift of teaching, may you use your gift for God's glory no matter where you are.
Missionary Dan Kroll lives with his wife Karen in Cameroon
Please pray for those working in fields that are ripe for harvest. Share their story, engage with future news and receive updates. Go to this link to learn more about our mission fields in Africa and how the Holy Spirit is working faith in people's hearts  https://wels.net/serving-others/missions/africa